Douglas Lake
Welcome to the best lake in Tennessee
Welcome to Douglas Lake, Tennessee
More than 1.7 million people make their way to Douglas Lake each year. Created by the Tennessee Valley Authority (TVA) in 1943 for the generation of hydroelectric power and for flood control, the lake has a surface area of more than 30,000 acres when it is at full level.
Fed by the French Broad River, four counties border the reservoir. Those counties are Jefferson, Hamblen, Sevier and Cocke. While the majority of the 550 miles of shoreline is under private ownership, there are plenty of places for visitors to access the lake.
Douglas Lake Fishing
Visitors come from many states to fish on Douglas Lake. The lake is known all across the country for its large mouth bass and crappie fishing. It has been named one of the top five lakes in the United States for crappie fishing and ranks in the nation's top 10 for large mouth bass fishing.
Other species of fish that are in the lake includes striped bass, white bass, sauger, bluegill, blue catfish, flat head catfish, walleye, red breast sunfish, black crappie, red horse, spotted bass and channel catfish. The best fishing seasons are in the spring and in the fall.
Recreation
Douglas Lake is also a popular destination for swimming, water skiing and boating. Boats are used for pulling people on inner tubes, rafts, skis and parasails. Regardless of your interests, there are plenty of opportunities to enjoy at Douglas Lake. You can always rent a boat to get out on the lake.
Douglas Lake is a very popular destination for camping, picnics and sightseeing. There are campgrounds all around the lake offering tent camping, RV camping, and cabin rentals. Many of the marinas have lodging and campgrounds as well.
Some of the campgrounds include:
Douglas dam headwater campground
Douglas dam tailwater campground
There are several boat docks and boat ramps around the lake. These areas offer access to the lake to visitors.
You can find all the information you need on the marinas surrounding Douglas Lake right here.
If you are looking for a place to stay around Douglas Lake, we can help. We have details on all the resorts, cabins, and lodges inside.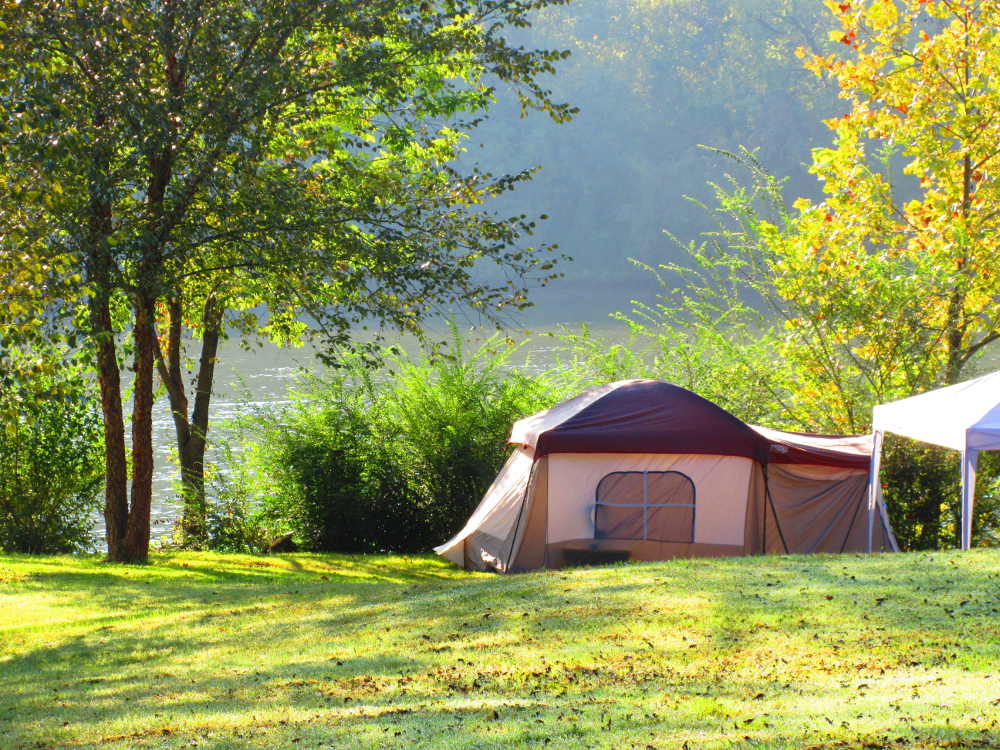 You can find information on the many campgrounds around Douglas Lake right here.
Douglas Dam
Douglas Dam controls the lake's water levels. The dam provides hydroelectric power to the area. The dam recreational area is a popular place for fishing. It also has picnic areas, restroom facilities and a campground. This is one of the most beautiful sections of the lake complete with scenic overlook. You do not want to miss this.
Find information on all the locations for boat rentals around the lake.
Find a fishing guide right here and get out on the lake.
Rankin Bottoms Wildlife Refuge is popular for bird watching, kayaking, and some of the best photo opportunities you will find on the lake.