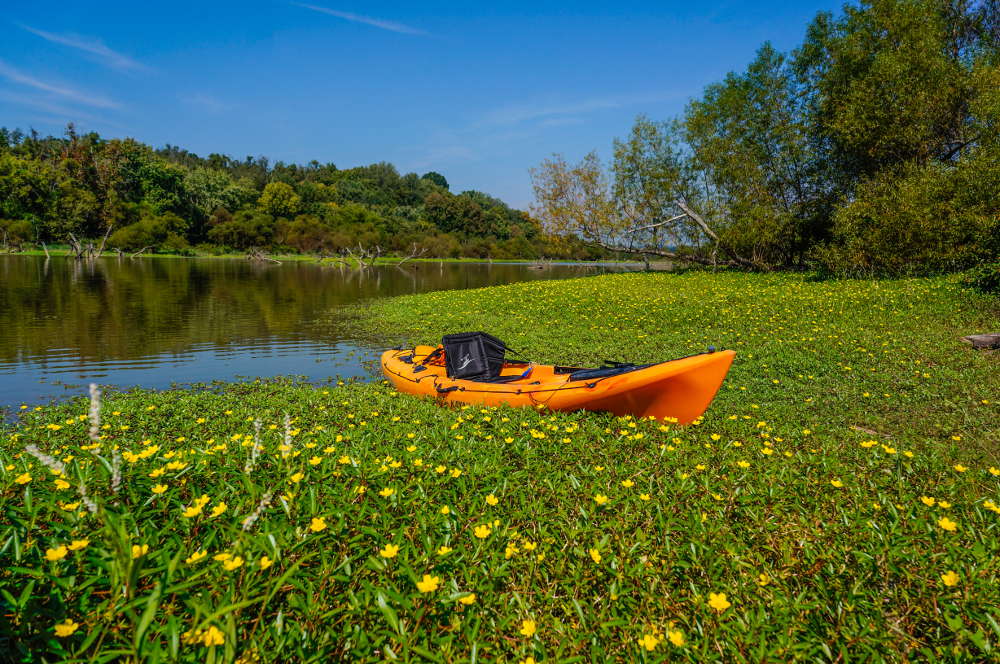 Rankin Bottoms Wildlife Refuge is a very popular area of Douglas Lake for bird watching, photography, and kayaking.  Rankin Bottoms is on the north end of Douglas Lake where the Nolichucky River empties into the lake.  Birds that are Rankin Bottoms include:  Double-crested Cormorant, Great Blue Heron, Great Egret, Black-crowned Night-Heron, Killdeer, Semipalmated Plovers, Least, Semipalmated, Western, Pectoral, Spotted, Solitary, and Stilt Sandpipers, Greater and Lesser Yellowlegs, Short-billed Dowitcher, and several species of swallows.
This is a pretty remote area of Douglas Lake located near Douglas Shores Campground. If you are into the outdoors and enjoy camping, hiking, and photography, you will love this area of the lake. It is less crowded and less popular than the south end of the lake.
This area does flood in the summer months and is great for canoeing and kayaking.
If you love photography, specifically of lakes and birds, you will love Rankin Bottoms Wildlife Refuge.
Directions to Rankin Bottoms:
"To get to Rankin Bottoms from Waynesville, take I-40 west to exit 432 B. That will put you on U.S. 25/70. Follow U.S. 25 east out of Newport to Rankin Hill Road (I would estimate about five miles, but I have never measured it). Follow Rankin Hill Road to the railroad crossing. At the crossing take Hill Road to the left and follow it to the bottoms."
Photos below courtesy of Ron Grimes on Flickr.